Why refurbished as opposed to new? Well, many of these machines will be sent to the trash bin. By refurbishing these machines we are helping save the environment. We are also helping the customers save a ton of money. IF you buy a new printer you will need to purchase new OEM toner. Many times the toner re-manufacture company still has not rolled out its compatible toner. So on top of the new machine the customer will need to by expensive OEM toner.
Some companies will simply clean and test the printers they call refurbished. The result is a printer that runs poorly and fails prematurely. Not here at Metrofuser we take pride in our refurbished printers and you can tell the difference when you receive one of our printers. I have been on the receiving end of some refurbished printers form other companies. I received different colored covers, machines that did not seem to be really tested to ensure their functionality. Once I began working here I was amazed at how much work Metrofuser puts into their refurbished printers. Our printers have a standard 6 month warranty; you can also purchase extended warranties.
Once the printer is refurbished and tested. It is sent to our quality control department where it is put through more testing and the firmware is updated by our tech that has had 14 years' experience working on laser printers.
The steps to the rebuilding process include dis-assembly and cleaning of parts, cleaning and painting covers, re-installing parts and testing, quality control testing and update of printer firmware, shipping.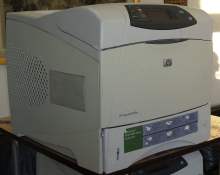 1. Dis-assembly and cleaning - this includes removing all removable assemblies. Washing all removed parts of all paper and toner dust.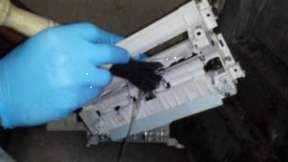 2. Cleaning and painting covers - this includes removing all covers cleaning and if needed painting the covers with our specialty coatings. Giving the printer a newer look as opposed to the discolored covers we have had to live with.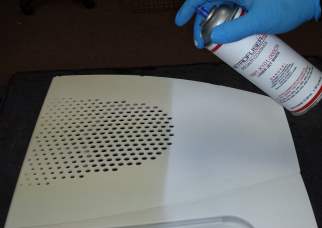 3. Reinstalling Parts and Testing - confirming the functionality of the device by rigorously testing every aspect of the printer.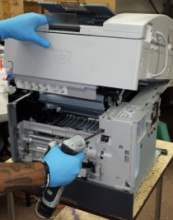 4. Quality Control and Electronics – After our technicians confirm that the printer is in good working condition, it is sent back to the QC area. There our QC tech again puts the printer through more testing while also updating firmware.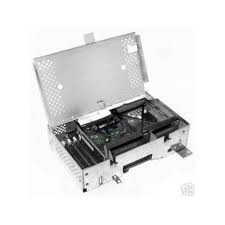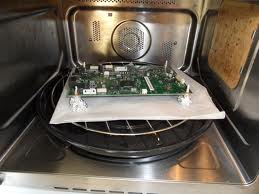 5. Shipping – Packaging technology will provide professional presentation and superior protection. The 4 point mold system is CNC engineered forming to the laser printer utilizing Sealed Air's Instaflex Polyurethane. The mold design is proprietary and offers maximum amount of support with the minimum amount of material contact. The laser printers utilizing this packaging will be 4200, 4250, 4240, 4300 and 4350. The custom molds have passed rigorous drop and handling testing in a ISTA lab.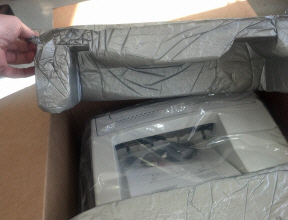 Call us today for a quote on one of our Refurbished printers!!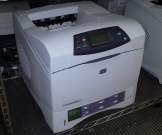 For parts pricing and availability contact
Sales@metrofuser.com or http://www.metrofuser.com/